Company:Zhejiang Hongyao
Lighting Electrical Co.,Ltd
Address: No.209,Dayang Shennan Rd,Linhai,Zhejiang province,China


Tel:

0086-576-85381916


Fax:

0086-576-85381913


E-mail

:

Jxh58@163.com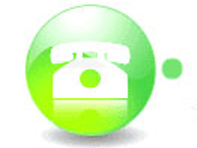 400-6060-299

QA/QC Introduction

We striclty execute quality control over bulk production. Operating in accordance with industrial standards, most materials and components are purchased from reliable suppliers. With a quality inspection deparment consisted of professional technical expertise and advanced accurate equipment, each product is guaranteed with the best quality before leaving our factory.






Test Equipment and Facilities

Quality Control Device


Luminous Inspection Device
Description:Used for testing the luminance of energy saving lamps.

Aging Inspection assembly Line
Description:Used for testing the energy saving lamps to see if they can work properly.